Year of Establishment: NEED DATA
Advanced and slow learners are provided and motivated to strive for higher goals. They are provided with additional inputs for better career planning and growth like:
Offering special coaching for entrance exams.
Motivating them to involve in project works to inculcate practical awareness
Advising to participate in group discussions, quizzes to develop analytical and problem solving abilities in them and thereby, to improve their presentation skills.
Helping them to prepare their work in seminars at the college and inter-college level.
Providing opportunities to develop their creativity by participating and organizing intercollegiate as well as national level competitions.
To conduct extra classes for the difficult subjects (based on the previous university results) in the curriculum.
Special attention is given to the students in the tutorial classes, who are identified as slow learners.
Slow learners are specially advised and counselled by a lecturer / mentor and the subject expert.
Remedial classes are conducted for the weaker students based on the results of class tests.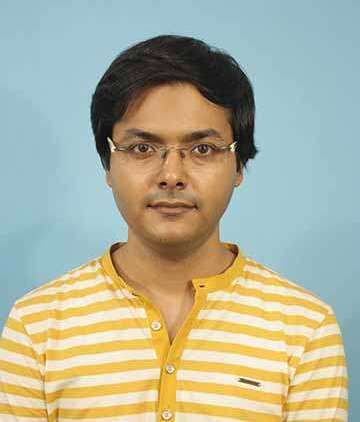 Welcome to the Department of Physics
Physics is crucial to understanding the world around us, the world inside us, and the world beyond us. It is the most basic and fundamental science and it encompasses the study of the universe from the largest galaxies to the smallest subatomic particles.
Programs Offered & Intake Capacity : 30
| Need Data | Need Data | Need Data |
| --- | --- | --- |
| Need Data | Need Data | Need Data |
| Need Data | Need Data | Need Data |
| Title | Date | View / Download |
| --- | --- | --- |
| DSE 3 – A & B | 2022 | |
| DSE 4 – A & B | 2022 | |
| SEC 2 – A & B | 2022 | |
| DC – 8 | 2022 | |
| DC – 9 | 2022 | |
| DC-13 | 2022 | |
| DC-14 | 2022 | |
| DSE 4 – A, B, C & D | 2022 | |
| SEC-4 (GENERAL | 2022 | |
| DC-3 | 2022 | |
| GE-4/DC-4 A/B/C | 2022 | |
| GE2/DC-A/B/C-2 | 2022 | |
| DC-3 | 2022 | |
| SEC-2 (ELECTRICAL CIRCUITS AND NETWORK) GENERAL | 2022 | |
| DC1 & DC2 | 2021 | |
| PART-I | 2020 | |
| PHSG – DC-3(A3)T / GE-3T 2020 | 2020 | |
| PHYSICS (G)_IV-A&B | 2020 | |
| DC-3 | 2020 | |
| DC-4 | 2020 | |
| PAPER-V A&B | 2020 | |
| GE-1T/DC1-A/B/C | 2020 | |
| PAPER CODE : VII – A & B | 2020 | |
| PHYH – DC- 1T | 2020 | |
| PART-II | 2019 | |
| PART-I | 2019 | |
| DC-1(PHYH) | 2019 | |
| PART-I | 2018 | |
| PART-II | 2018 | |
| PART-III | 2018 | |
| PART-II | 2017 | |
Programme-Specific Outcome & Course Outcome